Millennium Martial Arts School in Vaughan
Aikido, Martial Arts, Jujitsu, Karate, Cardio Kickboxing, Tai-Chi, Self Defense classes for Children and Adults, Traditional Weapons, Fitness Gym Serving Vaughan, Woodbridge, Maple, Richmond Hill, Thornhill and York Region
aikido

Gozo Shioda  spent eight years (1932-1941) as a direct student of Morihei Ueshiba, the founder of Aikido.
At the first post-war Japanese Martial Arts Exposition he took the prize for "Outstanding Demonstration" and encouraged by the support of people from financial and political world, founded Yoshinkan Dojo. Having mastered the essence of Aikido from Ueshiba Sensei, Gozo Shioda, demonstrated his aikido in front of the Crown Prince of Japan, Senator Robert Kennedy,  and Princes Alexandra among others, and  was highly praised by them and by many others who visited his Dojo.
July 17, 1994 the day that Yoshinkan Aikido founder, Gozo Shioda Sensei died, was the end of an era.

As well as being a recognized master, Gozo Shioda was also one of the last living links between the present generation of aikido and the pre-war aiki-jutsu training of
Morihei Ueshiba Sensei.
gozo shioda (1915-1994)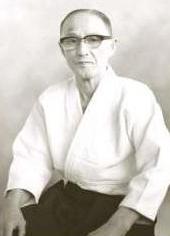 yoshinkan aikido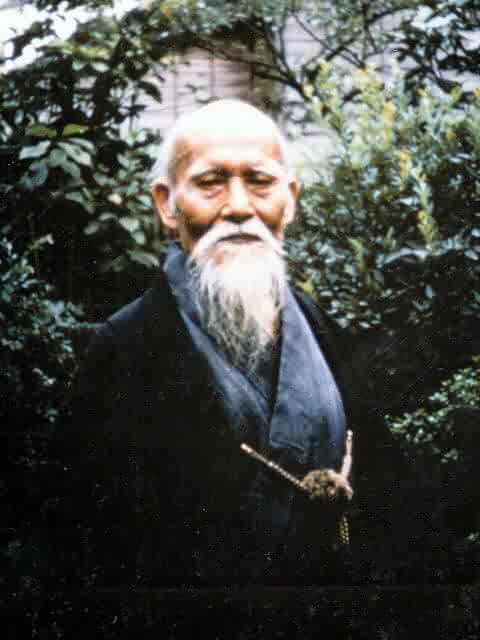 morihei ueshiba (1883-1969)
Morihei Ueshiba known as O'Sensei (the great teacher) founded and practiced Aikido until he died at the age of 86. "Morihei Ueshiba, taught the Aikido (The Art of Peace) as a mind body discipline, a practical means of handling aggression and as a way of life that fosters fearlessness, wisdom, love and friendship".  O'Senesi believed that the principles of Aikido; reconciliation, harmony, cooperation and empathy could be applied bravely to all challenges of life, be it personal relationships, work, business or dealing with nature.  "Everyone can be a warrior for peace". Morihei Ueshiba called his grand vision Takemusu Aiki, or "Courageous and Creative Living". Morihei used to say: "Use your body to create forms, use your spirit to transcend forms, unify body and spirit to activate the Art of Peace (Aikido).
Morihei's collected saying
"The art of peace begins with you. Foster peace in your own life and then apply the Art to all that you encounter".

"There is evil and disorder in the world because people forgotten that all things emanate from one source. Return to that source and leave behind all self-centered thoughts, petty desires and anger. Those who are possessed by nothing possess everything".
"Practice of Aikido - The Art of Peace enables you to rise above praise or blame, and it frees you from attachment to this and that".
"Eight forces sustain creation:
 Movement and stillness,
   Solidification and fluidity,
     Extension and contraction,
    Unification and division."

Copyright @2009 Millennium Martial Arts School in Vaughan. All Rights Reserved.